Hamburg - Golf-Pakete

THE BEST GOLF PACKAGES IN HAMBURG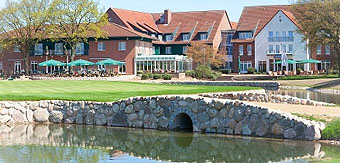 Treudelberg Golf and Country Club.

This site will help you to find the best golf packages and golf hotels in Hamburg.

Included in most golf packages are pre-booked tee times, discounted green fees and accommodation.
Sometimes meals and transport are also included.

The managers of hotels, resorts and guest houses
have local knowledge and good contact with various
golf clubs and will help make sure your trip is a success.

Use the feedback forms on the information pages
to contact the hotels directly regarding pricing,
detailed infomation and availability.