Schleswig - Holstein
Golf - Surf - Beaches
North and Baltic seas
Schleswig-Holstein is an ideal place for holidays.
Clear waters, white beaches and breath-taking sunsets.
60 golf courses between North Sea and Baltic Sea.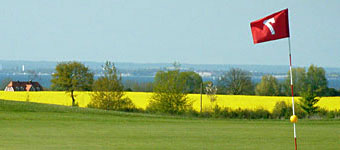 Lübeck-Travemünder Golf-Klub e.V.


Schleswig-Holstein borders Denmark to the north,
the North Sea to the west and the Baltic Sea to the east.
Its capital city is Kiel, other notable cities are Lübeck and Flensburg.
The Wadden Sea National Park is another highlight on
Schleswig-Holstein's west coast, it holds the densest bird population in Central Europe.
The old city of Lübeck - UNESCO World Heritage.
Schleswig-Holstein is the ideal environment for a sports,
cycle routes, fishing, golf, tennis, water sports.
Kiel Week regatta, end of june, the world's biggest
yachting event and one of Europe's biggest festivals.

This site will help you to find the best golf packages
and golf hotels in Schleswig-Holstein.
Included in most golf packages are pre-booked
tee times, discounted green fees and accommodation.
Sometimes meals and transport are also included.
Use the feedback forms on the information pages
to contact the hotels directly regarding pricing,
detailed infomation and availability.