Golf Packages in Germany
Golf-Pakete - Deutschland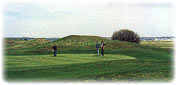 GolfGermany.net makes it easier to book your golf in Germany.
We have provided easy access to hotels, resorts and guest houses who offer golf packages all throughout Germany.
Included in most golf packages are pre-booked tee times, discounted green fees and accommodation. Sometimes
meals and transport are also included.
The managers of hotels, resorts and guest houses have
local knowledge and good contact with various golf clubs
and will help make sure your trip is a success.
Use the feedback forms on the information pages to
contact the hotels directly regarding pricing, detailed
infomation and availability.




Golfgermany.net macht es einfacher, buchen
Sie Ihren Golf in Deutschland.
Wir haben leichten Zugang zu Hotels, Resorts
und Gasthäuser bieten Golf-Pakete, die alle in
ganz Deutschland.
Inbegriffen in den meisten Golf-Pakete sind im
Voraus gebucht Abschlagzeiten, ermäßigt Green Fees
und Unterkunft. Manchmal Verpflegung und Transport
sind ebenfalls enthalten.
Die Manager des Hotels, Resorts und Gasthäuser
haben lokale Kenntnisse und gute Kontakte zu
verschiedenen Golfclubs und wird dazu beitragen,
dass Ihre Reise ein Erfolg wird.
Verwenden Sie die Feedback-Formulare auf den
Seiten Informationen zur Kontaktaufnahme mit
dem Hotel direkt in Bezug auf Preise, detaillierte
Informationen und die Verfügbarkeit.